CBD Oil: Can It Soothe Your Dog's Arthritis?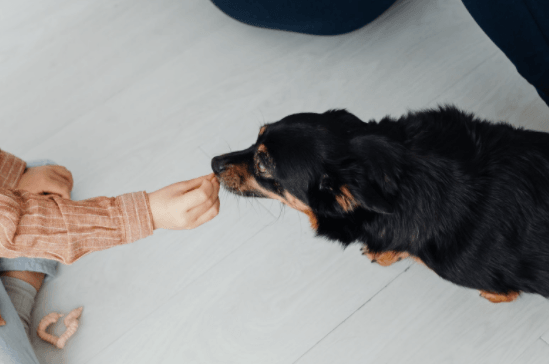 CBD oil is a non-psychoactive compound derived from the industrial hemp plant. Research has shown it to be an effective alternative treatment for osteoarthritis in both dogs and humans. Dogs experience the same symptoms as people, including joint inflammation, cartilage degradation, and pain as arthritic conditions worsen over time. 
Anecdotal reports indicate that CBD oil is effective in relieving pain and inflammation from a number of ailments including arthritis, cancer, and epilepsy. But what exactly is CBD?
Cannabidiol (CBD) is a compound derived from cannabis that has medical benefits without the psychoactive effects of THC. CBD is a cannabinoid, one of many found in cannabis and hemp plants. The human body has an endocannabinoid system—a vast network of cell receptor proteins with many functions. 
Pets have endocannabinoid systems, too. And several studies in pets have shown that cannabinoids may reduce inflammation and pain, as well as slow or stop the progression of osteoarthritis (OA).
CBD helps promote homeostasis by balancing out the body's systems. In this way, it can help reduce inflammation and pain from chronic illnesses like osteoarthritis. CBD oil works by interacting with special cannabinoid receptors in your dog's body, which can help to reduce pain from inflammation caused by their illness.
While CBD oil is still fairly new and could be considered controversial in some medical circles, research has been overwhelmingly positive. CBD oil typically has minimal side effects, possesses anti-inflammatory properties, and may provide pain relief for dogs experiencing OA. If your dog suffers from arthritis pain, it may make sense to try this novel treatment option.
Whitestone Veterinary Care is Here to Ease Your Pup's Pain
Your pet's health is our top priority, and we will do everything we can to help your dog or cat live a long, healthy, and happy life. Here at Whitestone Veterinary Care, we are experts in preventive care and have the latest equipment to ensure that your pet receives the best possible care. We know how much you love your pets, which is why we are committed to offering compassionate veterinary care with the highest standard of professionalism.

 Contact us today for more information about how we can help your pet live a long, healthy life!

By accepting you will be accessing a service provided by a third-party external to https://whitestonevetcare.com/